GD Productions offers full HTML5 games you can use on your website by purchasing licenses. Click the illustration of a game to try it.

The games on this page cannot be altered (other than adding your logo and the address to your website). If you are looking for games that can be significantly customized, please visit our HTML5 Games Store by clicking the image below.

You must be a member of the site to purchase the following games. Join Club GD Productions now or contact us!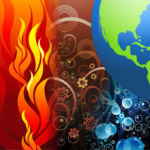 Earth Game (desktops and mobile devices)

Play with the elements of nature in this thinking game: water, fire or wood, place your cards strategically to beat the game. If you are lucky, you will get a Joker card, so you will be the master of the elements! But above all, avoid death if you don't want to lose your cards!

Purchase a license for this game (€290.00)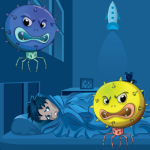 Nightmare (desktops and mobile devices)

What a bad night! Some monsters are terrorizing little Tom. Clear all the dream eaters as quick as you can to avoid a terrible nightmare!

Purchase a license for this game (€230.00)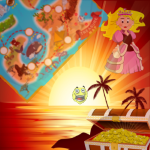 Super Globz 2 (desktops only)

Globz is back in a crazy adventure! Go on a treasure hunt and discover many secrets. Like the first episode, your skill will be severely tested... and this time, your brain too! Concentration, thinking and even cunning will be indeed essential to overcome some obstacles.

Purchase a license for this game (€490.00)